In the very heart of UK's innermost striking beauty, you'll find a series of premier touring caravan parks, the very first of their kind and second to none. Look forward to splurge at some of the finest family-run parks dotted all across UK. They've got high quality facilities and first class customer care service that will blow your mind abundantly, and even those of your family, friends and loved ones altogether. Here, 5 of the best holiday park destinations found in the UK
#1 Cherry Tree Touring Park – This is a charming and very friendly touring park for touring caravans. Expect to find a series of motor-homes and trailer tents launched across Lincolnshire coast – a few minutes from the sea and sandy beaches – and only a 30 minute walk from the town of Sutton On Sea. Also look to enjoy spotlessly clean facilities and kill time in quite a stress free opulence environment with lots of immersive activities such as tennis and horse riding, insanely delicious foods and dishes, Calor Gas and WiFi – all of which are a worthy splurge!
#2 Beverly Park – Look to enjoy a superb family run holiday park with astounding, spectacular views. Located in the dashing English Rivierra, Beverly Park offers a wide range of excellent facilities highly effective for camping, luxury lodges, touring and holiday caravans. You'll also enjoy quite some superbly delicious bar meals, electric nightly entertainment, spa, indoor/outdoor heated pools, gym, crazy golf, tennis, surreal children's room and letterbox trail. The place is also close to a couple picturesque beaches, main attractions include Paignton Zoo, Kents Cavern, Model Village and Dartmoor. Beverly Park has a lot to offer!
#3 Brynteg Holiday Park – Situated in beautiful North Wales, this 5 star park offers luxury facilities within a spectacular setting. There is plenty to keep all the family entertained with a variety of activities available on a day to day basis. Close to Snowdonia the park makes the perfect base for walkers, hikers and those that just love a little natural beauty. Brynteg currently has a stock of luxury lodges which can be viewed here as well as caravans.
#4 Lincoln Farm Park – An award-winning park, located in the heart of the classic Oxfordshire village of Standlake, just 9 miles west of Oxford and a similar distance from the Cotswolds. A mere short walk from the park are two pubs — and each usually serve food. Look to enjoy first class facilities, each with individual shower cubicles, surrounded with impressive mirrors, hand-basins, refreshing air and hand-driers. More so, two indoor swimming pools are also spectacled, saunas, Jacuzzis and steam room – all of which are a worthy splurge!
#5 Ross Park – Also an award-winning, family-themed park which offers excellent range of mind-blowing facilities whilst retaining a signature mix of friendly and quite a laid-back, reinvigorating atmosphere and a top-notch service with a personal touch. The place is surrounded with quite magnificent floral spectacles and charming leisurely stroll conservation areas, the very first of its kind – where you can enjoy spectacular views of Dart-moor and other huge spectacles surrounding the countryside. Indulging facilities include first class centrally-heated amenities block with disabled facilities, tropical conservatory, a bar and restaurant, dog exercising areas and much more.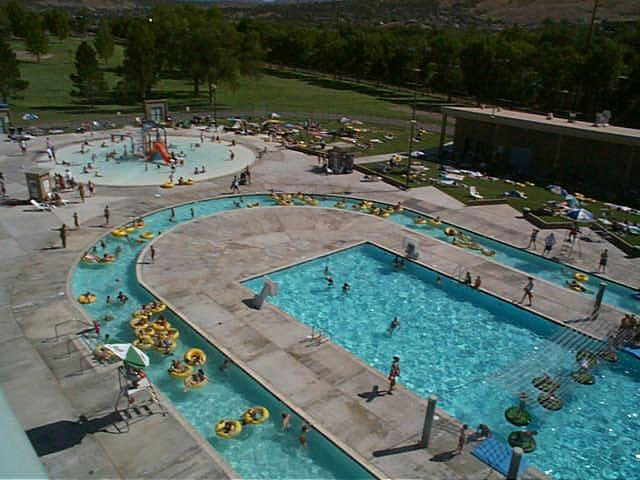 Above, is a top list of some of best caravan park found in the very heart of UK's innermost beauty. They are wonderful places to kill time and spend some quality time with family, friends and loved ones in order to cherish your love together and also explore the world's astonishing beauty with style. These places have a lot to offer from camping and touring to luxury lodges, reinvigorating spas, crazy golf and more. More so, best of UK's caravan parks are perfect for booking that last minute caravan holiday, book yours today at surprisingly incredible prices!